Cautiously pessimistic
Couriers working for JustEat/Stuart Delivery in Sheffield have now announced plans to strike and hold a series of protests against a new payment structure that will slash their earnings.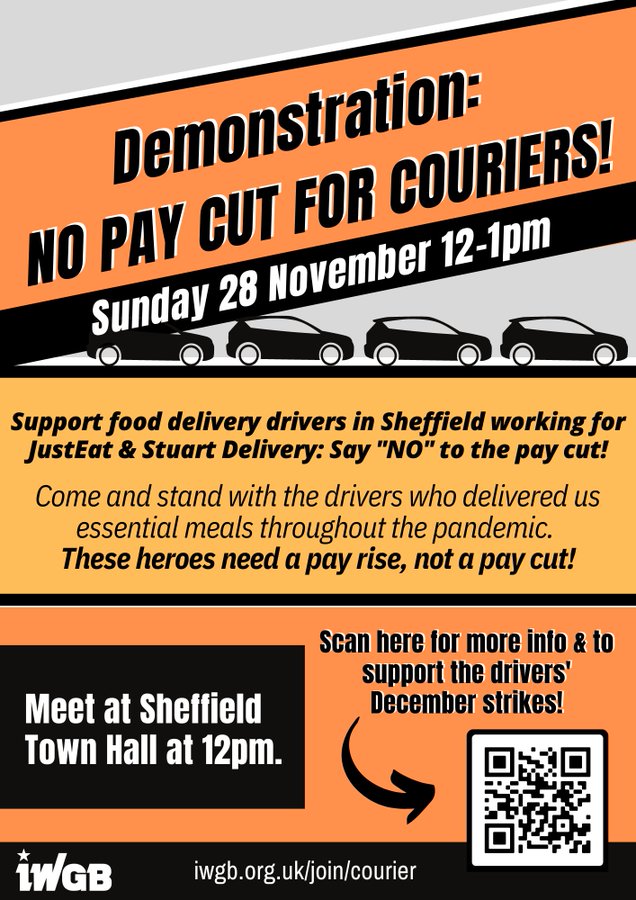 The IWGB union stated:
"On Sunday 28 November at 12 noon, Sheffield food delivery couriers from the Independent Workers' Union of Great Britain (IWGB) are protesting outside of Sheffield Town Hall to demand that Stuart delivery cancels a planned pay cut of nearly 25%. Having previously been promised a postponement to the cuts in October 2021, couriers are set to strike from 6 December after the corporation that delivers for JustEat decided to push ahead with the cuts next month.
Stuart is slashing pay on most deliveries from £4.50 to £3.40 from 6 December 2021 as part of a new pay structure that will force couriers who already have to pay their own vehicle costs to work even harder and longer…
View original post 192 more words
Leave a comment
No comments yet.