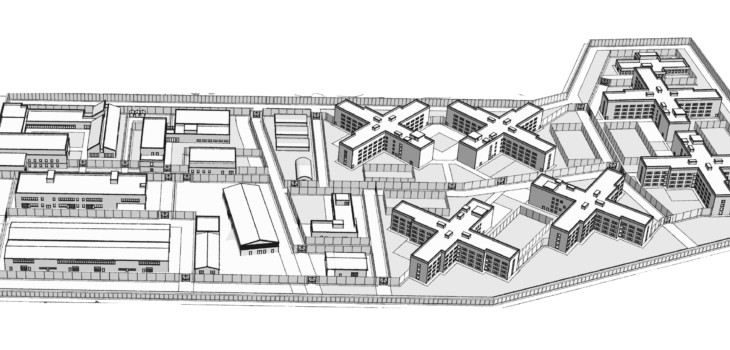 On Sunday 28th June 2020, the British Government announced plans to build four new prisons. This article gives an update on the Prison Estates Transformation Programme – the state's programme to create more than 10,000 prison places. This programme was the topic of Corporate Watch's Prison Island report about prison expansion in England, Wales and Scotland published in 2018.
Summary
One new prison is planned for the North-West of England
Two new prisons are planned in the South-East of England
The announcement includes the already-in-process mega-prison at the site next to HMP Full Sutton in East Yorkshire.
Two previously announced prisons are also in the midst of construction in Wellingborough and Leicestershire.
If all the prisons are successfully built, a total of 13,360 new prison places will have been created, massively expanding the prison system.
The government has been boasting about its plans to create 10,000 new prison places since 2016, however, has only created 206 new places in the last four years.
Resistance to prison expansion and government bureaucracy have significantly delayed the programme.