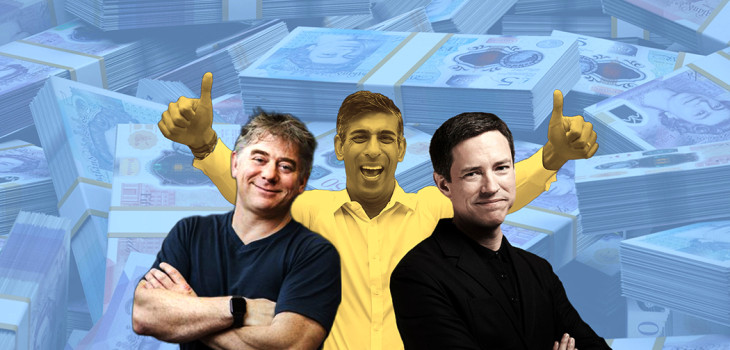 Throughout October and November Corporate Watch will be taking a critical look at the top six UK energy suppliers, in solidarity with the millions of people who are struggling to keep warm now that energy bills have risen once again.
We ask: who is profiting from supplying our energy? How much are the bosses getting paid? and how have these companies been cosying up to government?
We hope that our research can be a useful resource for those organising towards a mass non-payment of energy bills.
We will be releasing our alternative company profiles of the Big Six energy suppliers in reverse order over the coming weeks. You can see our profiles on Scottish Power and EDF here. Next up?
No.4 Octopus Energy

Octopus Energy Ltd is the fourth biggest energy supplier in the UK currently controlling around 11% of the energy supply market. It is the newest supplier in the big six, trendy enough to be reviewed by Vogue and posed as a 'solution' to "a broken, inefficient market".
Originally launched in the UK in 2016, Octopus Energy Group Ltd now operates in 13 other countries with 23 million customer accounts. Its model is supposedly a "cheap green energy system" funded by "high sums of investment".
But the Octopus name is not limited to the energy market. In 2018, it was listed as managing over £7 billion in assets with over 50,000 investors, Since then, it's continued to grow, Octopus now operates eight distinct businesses: Octopus Energy, Octopus Investments, Octopus Healthcare, Octopus Ventures, Octopus Real Estate, Octopus Moneycoach, Octopus Renewables, Seccl and Octopus Wealth.