Zero for Conduct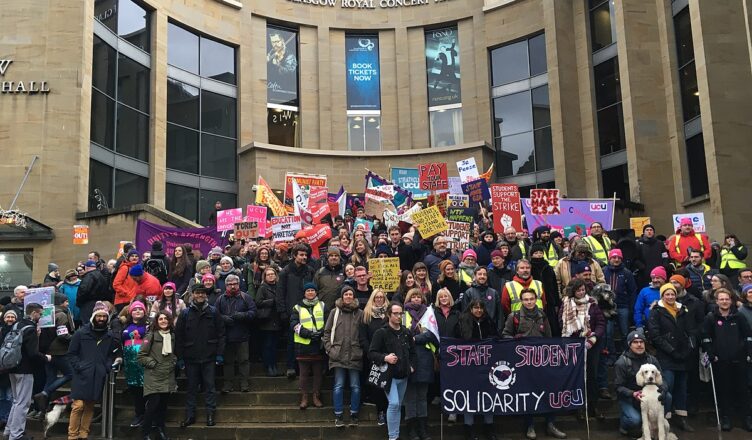 The University and College Union (UCU) have announced strikes for 24th, 25th and 30th November which would involve 70,000 workers in 150 universities. In addition a national demonstration is scheduled to take place in London on the 30th November. The strikes are over pensions, pay, workloads and inequalities. UCU members will be joined in some universities by striking Unite and Unison members.
The strikes coincide with those by postal workers on the same date. In Scotland, school teachers in the Education Institute of Scotland are on strike on November 24th. It is imperative that joint actions-rallies and a joint demonstration on the 30th -are argued for strongly by both university workers and postal workers.
The result of the strike ballots initiated by the UCU was announced on October 24th. 81.1 % voted to strike on a turnout of 57.8% for the pay and conditions ballot. For…
View original post 627 more words
Leave a comment
No comments yet.