Cautiously pessimistic
Another quick round-up of upcoming events and ongoing struggles: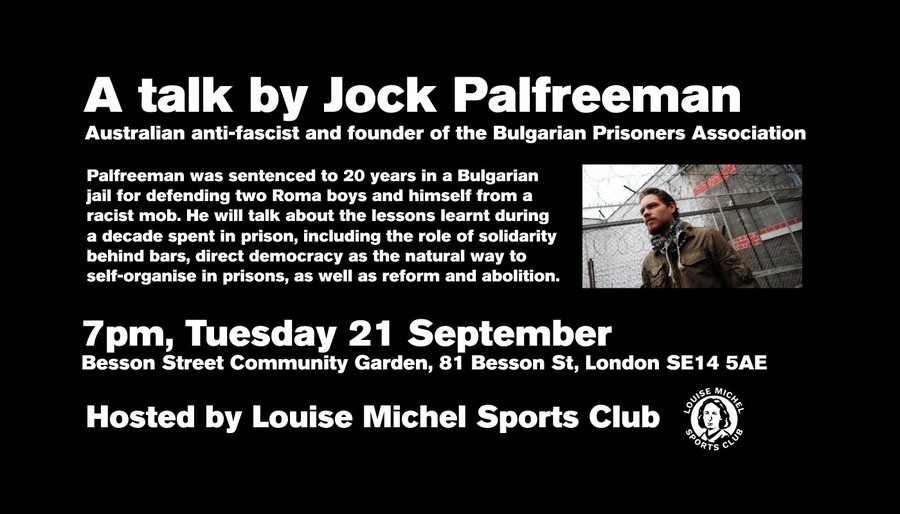 On the evening of Tuesday 21st, the Louise Michel Sports Club will be hosting a talk by former antifascist prisoner Jock Palfreeman in London. An Australian anti-fascist and founder of the Bulgarian Prisoners Association, Palfreeman was sentenced to 20 years in a Bulgarian jail for defending two Roma boys and himself from a racist mob. He will talk about the lessons learnt during a decade spent in prison, including the role of solidarity behind bars, direct democracy as the natural way to self-organise in prisons, as well as reform and abolition.
Weetabix workers in Northamptonshire are set to begin a round of strikes from Tuesday 21st September onwards, in opposition to a "fire and rehire" attempt to change their contracts and shift patterns. Engineers organised through Unite are set to begin continuous action short of strike on Friday 24th…
View original post 684 more words
Leave a comment
No comments yet.