Cautiously pessimistic
Another quick listing of upcoming events and recent news:
UCU members at the University of Liverpool are out on strike from now until Saturday 14th against compulsory redundancies. They've already managed to negotiate their employer down from 47 job losses to 2, but refuse to suspend their action until all jobs are secure.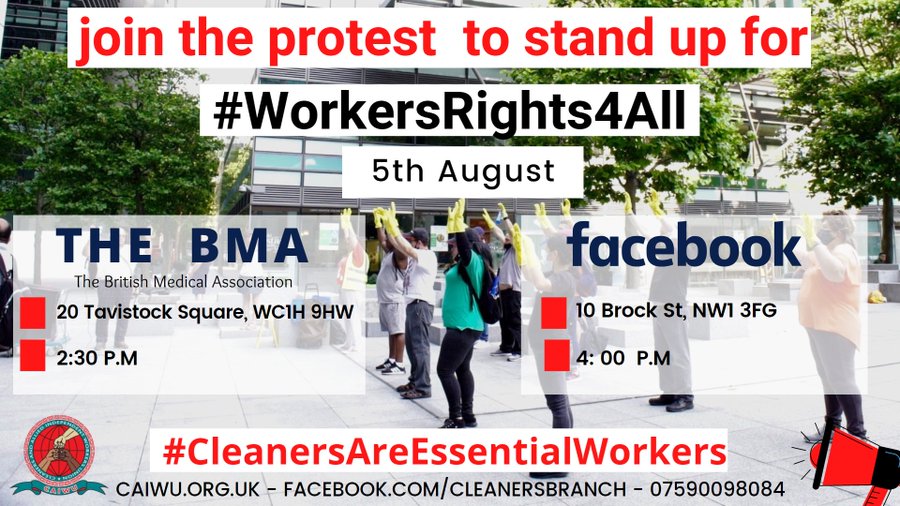 On Thursday August 5th, grassroots cleaners' union CAIWU will be holding protests at the headquarters of both the BMA and Facebook. About the facebook campaign, they've written:
"On July 21st, several dozen cleaners at Facebook's 10 Brock Street offices took to the streets. The purpose: to tell their employer, Churchill Cleaning, that enough is enough.
They cannot work harder just because Churchill has added five new floors to the area they have to clean.
They cannot work harder to make up for Churchill's failure to replace cleaners who have left.
They can't work…
View original post 755 more words
Leave a comment
No comments yet.