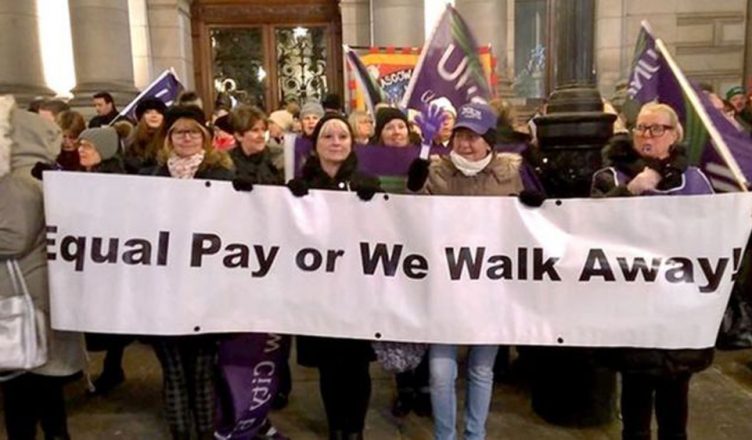 The following is a summary of the talks and discussion on women organising in the workplace at the ACG dayschool in October.
Libertarian Communism 2019 Women Organising at Work
The session was led by two women, both very experienced in organising at work.
Meena from the Angry Workers
The Angry Workers is interested in promoting collective organization in west London. The strategy includes getting jobs in the bigger workplaces, building solidarity networks in local areas and producing a newspaper (2000 copies).
Meena works in a ready-meal factory, with up to 4000 workers across four sites in Park Royal, west London. She started three and a half years ago working on the assembly line but then managed to get a skilled job as a forklift driver, one that is normally done by men. She is now 'permanent' and a GMB rep. The workforce consists of 60% women with a wage grading system that sees women largely occupying the 'unskilled' grade. E.g. all the women work on the assembly line which is actually the hardest job.
Jenny from the ACG
Jenny has been a union activist since the early 1970s. She was in NUPE which then was the union for public sector employees, now Unison. One of their first jobs was as a school auxiliary worker. These jobs were all women. There was a dispute and all the women came out (Jeremy Corbyn was then the full-time official!). Then she worked in the parks department and got involved in the GMB which had no particular structures for women.
The session focused on three main questions. Each speaker addressed the questions.
Leave a comment
No comments yet.