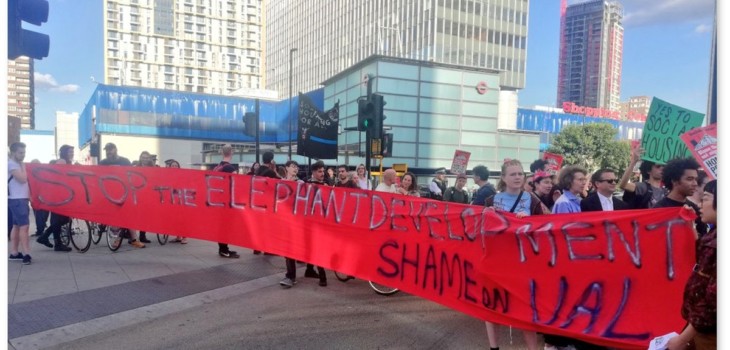 The Elephant and Castle has been called London's gentrification "ground zero". In a just a few years the area has been transformed beyond recognition – from a bustling neighbourhood of council estates and street markets, to a spike of high-income glass skyscrapers owned by offshore investors.
The developers' next target is the shopping centre in the middle of the area. The complex's architectural beauty is debated – 1960s design icon to some, concrete carbuncle to others. But it's undeniably a living heart of a diverse working class neighbourhood, with its many Latin American shops and cafes, street stalls, a popular bingo hall, and the nearby Coronet venue.
All this is set to be demolished and "redeveloped" by property investor Delancey (see our profile of the company here). Delancey is also responsible for the Elephant One tower next door: a luxury housing development with zero "affordable homes", involving massive profiteering through offshore tax havens. In the new shopping centre scheme, too, Delancey has used every possible trick to minimise its commitments to local people.
Leave a comment
No comments yet.