Cautiously pessimistic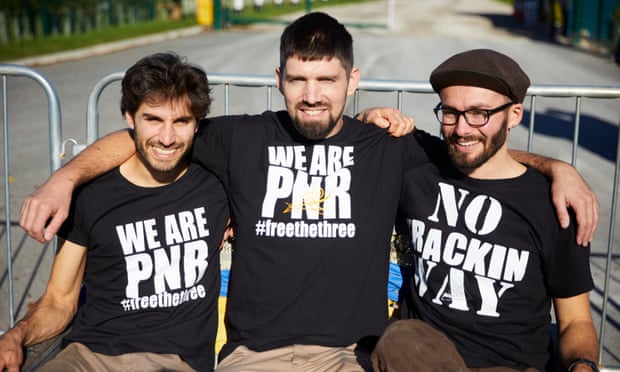 In an impressive reversal, the three anti-fracking protesters who were recently jailed have now been given conditional discharges and released following a successful appeal. On a related note, apparently another person who took direct action at the fracking site in Preston was briefly sectioned under the Mental Health Act before being released as a result of outside pressure and solidarity. The formerly-jailed protesters are now asking for everyone to come to a demo at Preston New Road on Saturday:
"TODAY OUR FRIENDS WERE GIVEN CONDITIONAL DISCHARGES, THE JUDGE REFERRING TO THEIR SENTENCES AS 'MANIFESTLY EXCESSIVE'. ON BEHALF OF THESE MEN, WE THANK EVERYONE FOR THEIR INCREDIBLE SUPPORT OVER THE LAST FEW WEEKS. THIS WEEK TOO, FRACKING BEGAN IN THE UK, AND RICH, RICH AND ROSCOE HAVE ASKED PEOPLE TO COME TO THE DEMO AT THE PRESTON NEW ROAD SITE THIS SATURDAY 20th OCTOBER: https://www.facebook.com/events/290251588248035/"
"Now…
View original post 1,492 more words
Leave a comment
No comments yet.