Cautiously pessimistic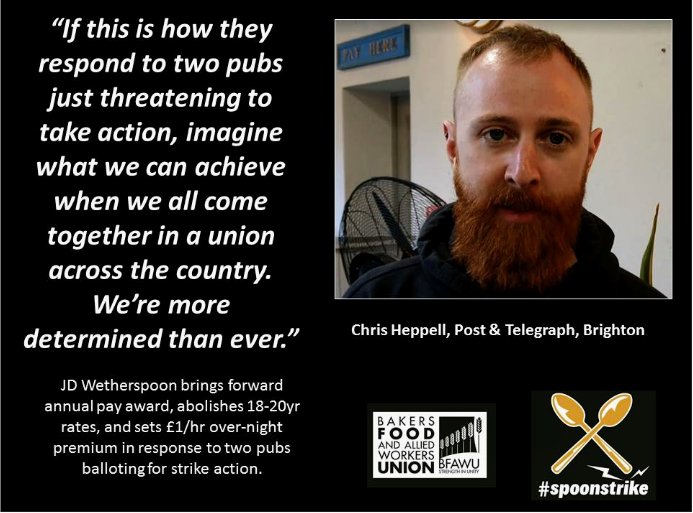 Ahead of the Wetherspoons strike on October 4th, a new bulletin for Wetherspoons workers is being published. You can contact the authors at spoonstrike@gmail.com. Meanwhile, people in London can also pick up leaflets about the IWW call for a couriers' strike from Freedom bookshop and Housmans, or use this image to print your own off if you have access to a printer. A strike fund has also been set up here.
Below is the main article from the new bulletin:
It can be hard to live on the money we make. We spend most of our wages on renting damp flats, we have to walk to work when we can't afford the bus, and we have to choose between dinner and a haircut. We're forced to work as fast as we can for long shifts with barely any breaks, even when we're sick or injured…
View original post 641 more words
Leave a comment
No comments yet.