Cautiously pessimistic
A quick update on the latest news from Hamburg: after the prosecution's delaying attempts finally ran out, Fabio was granted bail today, and so will be out of prison until at least the end of his trial, and hopefully for much longer.
On the other hand, the trials are continuing, and have already seen some harsh prison sentences handed down: one case I've only just seen is that of Peike from Amsterdam, who has given 2 years and 7 months for fighting back when the cops attacked one of the anti-G20 demonstrations, including a charge of "resisting arrest" which apparently consisted of lying down on the ground in a foetal position. You can send letters of support to Peike via a mailbox at an Amsterdam social centre: Eerste Schinkelstraat 14-16, Amsterdam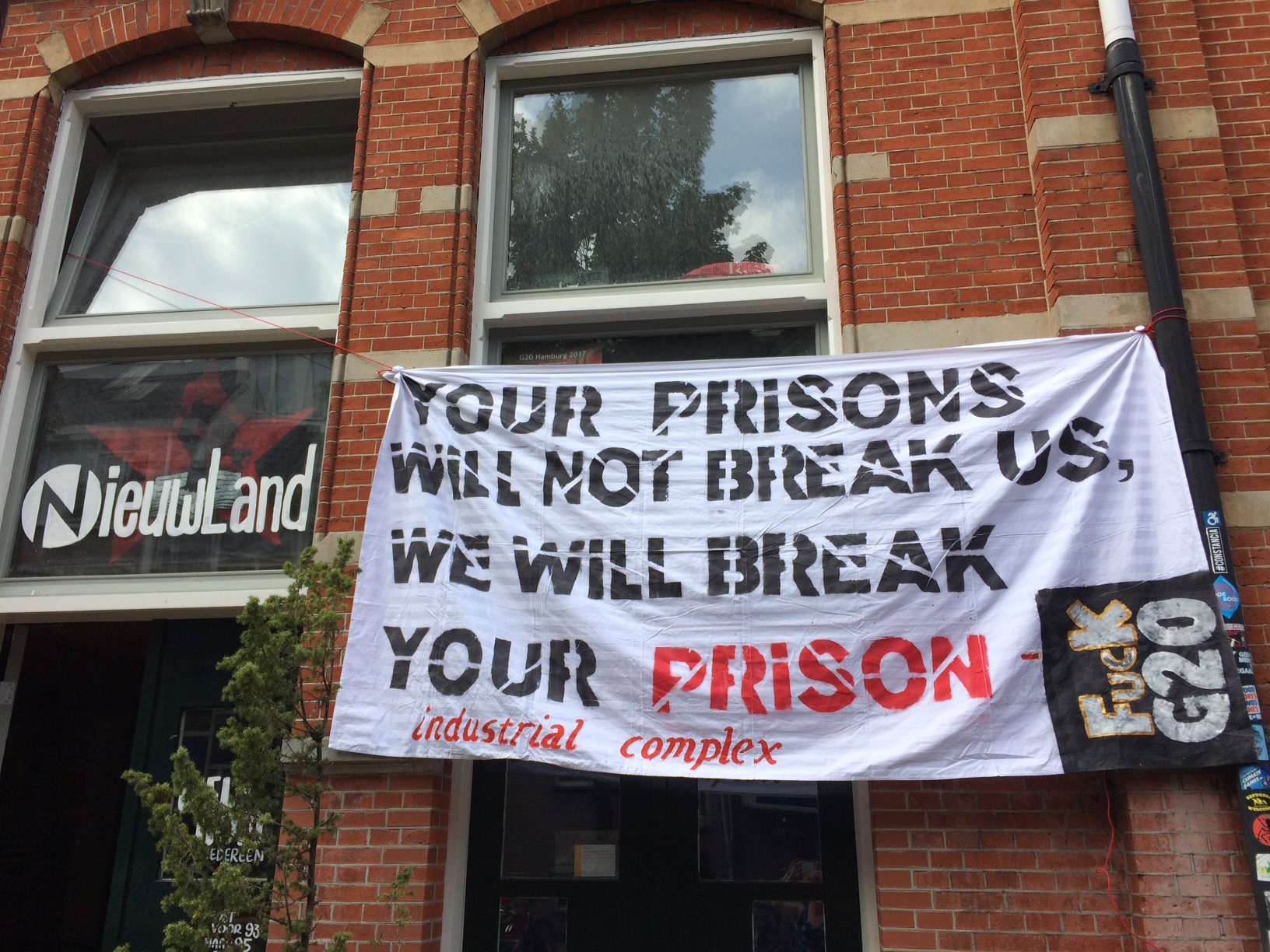 From a speech given at a demonstration in solidarity with Peike in Amsterdam:
"Back in…
View original post 923 more words
Leave a comment
No comments yet.